WordPress Development Specialists
Unique WordPress theme and functionality development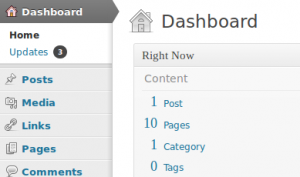 At JSS Website Development we specialize in conceptualizing and creating custom functionality for WordPress based websites. Utilizing jQuery, AJAX, HTML5 & CSS 3 we develop unique elements that are completely customized for the website and client they are developed for.
Completely Custom Solutions
We do not rely on plugins or other open source solutions, instead we hand code and customize every project ourselves. We firmly believe that developing solutions from scratch will always get our clients exactly the functionality they require. A lot of times WordPress plugins are developed for the masses and are very difficult to utilize in situations where extremely customized functionality is required.
Our Specialties Include:
» jQuery / AJAX Customizations for data retrieval, effects & specialized functionality.
» Custom Post Types & Custom Taxonomies for managing custom data.
» Mobile Friendly Themes built on an HTML5 framework for fluid layouts.
» Custom Membership Solutions with enrollment forms, custom user roles and single / recurring payments.
Contact Us
Be sure to check out our Portfolio to see our latest WordPress projects and contact us for a quote or proposal on your next project!