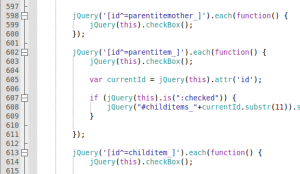 At JSS Website Development we are jQuery developers specializing in AJAX data retrieval and jQuery UI integrations for effects and end user interaction. jQuery is a very mobile friendly development language and can be utilized to replace flash based effects for mobile browsers.
Specialized Functionality
We can develop special functionality that requires data retrieval via AJAX without page reload. This includes data sorting, filtering & retrieval, pagination for lots of content or pages and "endless" pages with content loaded on page scroll. Retrieving data this way can greatly increase page load speed and makes for a much more interactive user experience.
The jQuery UI
Utilizing the jQuery UI we can integrate date pickers, color pickers, tabbed content, sliders, drop down effects and many more exciting features for your website. We utilize the Google Hosted jQuery libraries to ensure your site loads as reliably and quickly as possible.
Contact Us
Be sure to check out our Portfolio to see our latest jQuery / AJAX projects and contact us for a quote or proposal on your next project!